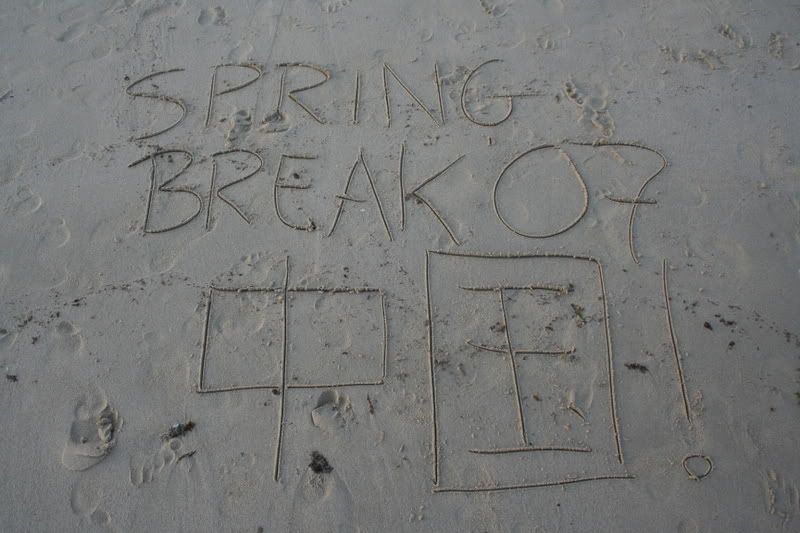 To complete the scrambled up break, me and a smaller crew headed to Sanya, Hainan, a bizarre tropical island that is right off of the southern mainland, but still considered part of China.

We booked a hostel in advance and were pretty psyched about crashing out. Until we discovered the cat urine in our linens and the bugs scurrying nearby. After seven hours, we booked a room at a nearby hotel.

This hotel, although a step up, had a brothel downstairs, or a, ahem, "massage parlor," and a fish treatment spa. After hours, we jumped in and learned that a fish treatment spa is essentially a jacuzzi with small fish swimming around who nibble off your dead skin - a great way to conclude any evening.

And in the spirit of happy endings, I spent the next five days sunning, reading, eating seafood from a nearby crab shack, swimming, staring at the ocean, playing mah jong and previewing my life as a retiree. Hainan is beyond bizarre - a tropical island where everyone speaks Chinese with a huge Russian expat scene, brothels, bikes and clams - and a must see for those who want to see the quirky side of China, or just to feel sand in between your toes.