A quick update of the latest books I've inhaled during my quest to read 50 books in 2009:

"The Wall Street Journal Complete Real-Estate Investing Guidebook" by David Crook. David is the Sunday Journal editor and has put together a very readable (it opens with a Bob Dylan quote) primer on real estate investing. The basics hold up well even during today's loony housing market.


"Barrel Fever" is the first collection from Dave Sedaris. I've greatly enjoyed his non-fiction essays over the years, consistently taking comfort in knowing that someone else out there is reflecting on the inherent weirdness of all things human. "Barrel Fever" was a good read, but I didn't fancy it as much as his purely non-fiction compilations. Reinforces the notion that often, the most unbelievable stories are the real ones.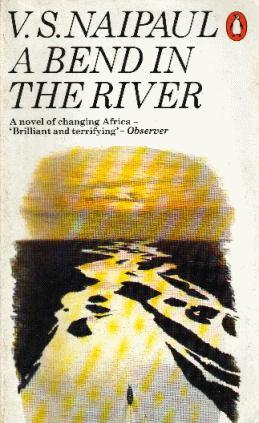 "A Bend in the River" by V.S. Naipaul has prose that reminded me of a beautiful woodcarving: careful, clean, ornate. Read this if you're looking for a crafted account of Africa, colonialism, politics, internal strife, relationships, oh, I could keep going. A juicy and satisfying read.


I read "Diary of a Bad Year" by J.M. Coetzee in one day. I adored this book. Structurally, it's a puzzle and is a crisp take on the oft-stale topic of relationships. Haven't read any other J.M. titles, but looking forward to the rest of Coetzee canon.

Currently, I'm experiencing the joys of Michael Pollan's "The Omnivore's Dilemma". (Shout out to Will for loaning me his copy!)

I can already tell I'll never look at corn the same way ever again.